For the last year I have noted that QQQ vol was vastly out pacing the implied volatility of the SPY.
We noted this in the relationship between the VOLQ and the VIX itself.
That trade appears to be unwinding as long VIX and short VLQ futures would be working right now.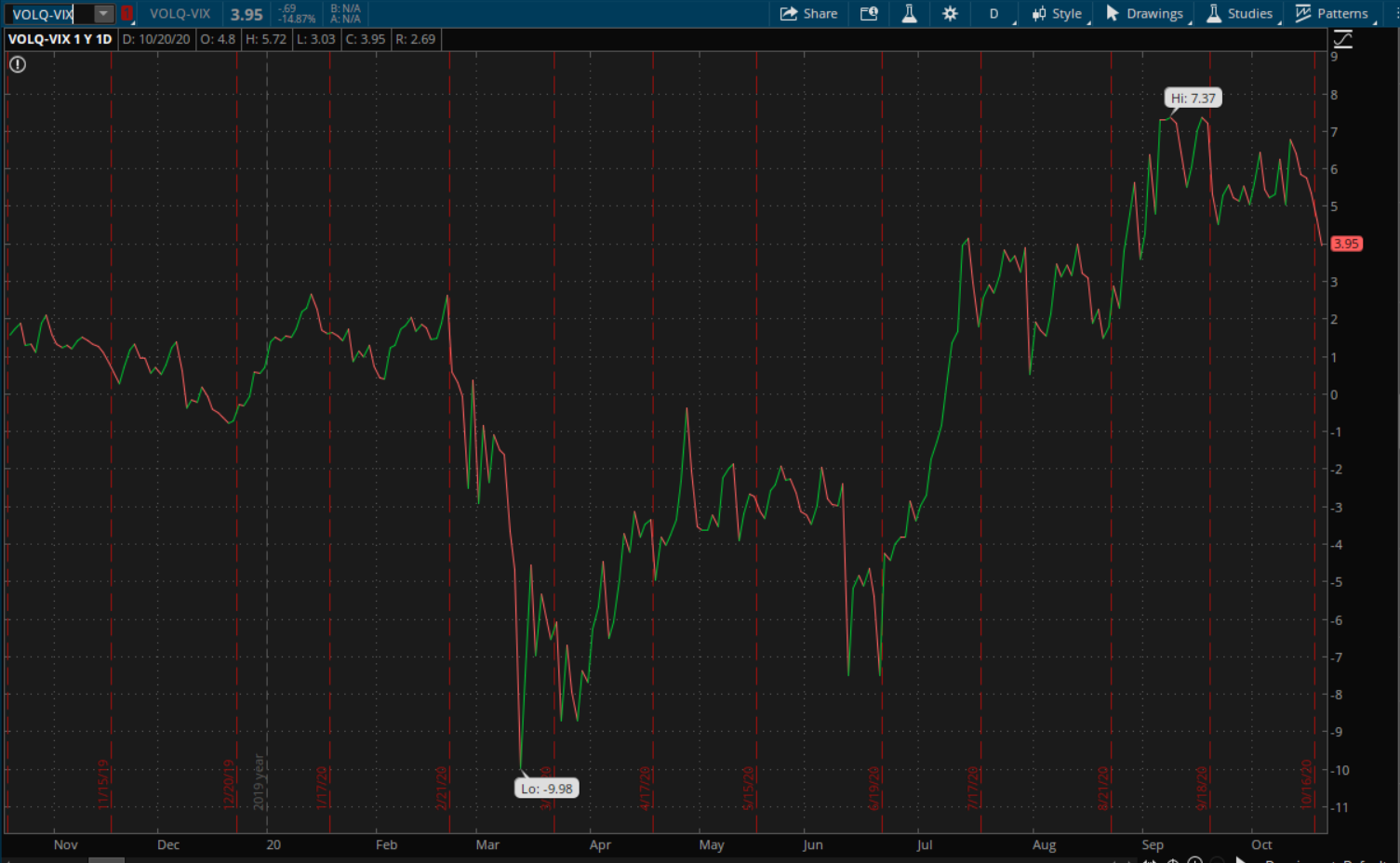 What does this mean for traders?
We are going into earnings and the VOLQ is dominated by the 6 names that have RUN the market higher.
If this relationship is starting to unwind, one would think that the excessive volatility of the high flying QQQ names (AAPL, AMZN, MSFT, GOOGL/GOOG, FB, and TSLA) names might be coming to an end.
Speaking to my friend Steven Place yesterday he and I discussed this exact question… is FAANG over?
My personal belief, it might not be over, but it could be at its sunset.
This is especially true if we get positive vaccine news in the coming weeks… regardless of the election.
The VIX light is Yellow
Your Only Option,
Mark Sebastian
P.S. – People are going to lose it if the FAANG trade is over because the "easy" money for idiots won't be so "easy" anymore. This is why I'm so excited about the REAL opportunity that is for the next 90 days!