Hey traders!
Palantir Technologies had some negative news around its IPO… which essentially bombed.
PLTR, since it began trading has seen a TON of action…
… It's one of the more popular stocks on Robinhood right now and is seeing a TON of buying in the retail space.
Looking at the options, there seems to be really high expectations for a pop in PLTR in the VERY near future.
Option activity has exploded….
…almost entirely in calls.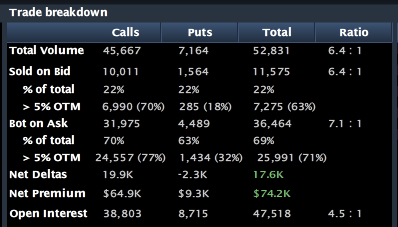 Options listed earlier in the week, but trading has really exploded TODAY.
Halfway through the trading day, this sucker has traded as many calls as the total open interest in the options.
The biggest strikes are the Oct and Nov 12.5, which are being purchased in droves.
Keep an eye on this stock for the week, it feels like it wants to go to 12.
Your Only Option,
Mark